Davide Succi will be performing and showcasting his exceptional REMIXED house music solo DJ set in USA and the Caribbean starting Feb. 07 2014.
California:
Los Angeles
San Diego
Georgia:
Atlanta
Florida:
Fort Lauderdale
Miami
Dominican Republic:
Santo Domingo
Santiago
Puetro Plata
Texas:
Dallas
Stay tuned for details.
I am updating this post. The remix has been submitted to the indaba music network.
I have been approached by Len and Indabamusic and asked to remix "steal my sunshine", originally released in 1999, a song that has become what Rolling Stones calls one of top summer hits of all time. The song was built on an instrumental sample of the classic disco song "more more more" by Andrea true connection. I have accepted the "quest" and i'm very excited to be back to the studio to produce this remix. Stay tuned for more updates.
Watch the original video track from 1999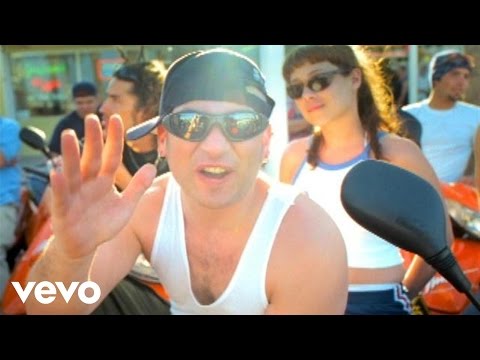 April/May 2013 Podcast Dj Set
Spring has just begun. Here's a new podcast/dj set for all of you who are enjoying house mixed to progressive sounds. You will find this style in my latest live DJ sets. So keep an eye on the calendar and mark the dates close to you.
I am sure you will love this special blend.
Audio clip: Adobe Flash Player (version 9 or above) is required to play this audio clip. Download the latest version here. You also need to have JavaScript enabled in your browser.
As everyone says: WELCOME TO ANAHEIM. It's time for NAMM 2013
It's been a great end of January. I believe his was one of the best NAMM I have ever attended.
Had the chance to meet and share ideas with Dennis De Santis (Head of documentation at Ableton) before he was going to do a demo on Ableton Live 9 + Push.
It was great to see the new smart Akai MPC, and the latest version of Protools. One of the greatest moment though was I discussed some projects and shared ideas with Alan Parsons (remember the song EYE in THE SKY?). Alan was telling me about his tour around recording studios in USA teaching the art of mixing and mastering as well as his new forthcoming album.
Nevertheless, Piooner DJ booth was awesome. Probably one of the largest booth at Namm. They had Dj consoles set up all the booth where people could actually try and play some music. Right in the middle of the booth they showcased  the new DJ setup with the CDJ Nexus (silver color photo below).
I was impressed to see how the MOOG company is doing really well now. Some iconic synthesizers  were displayed in their booth as well as the new FAT MOOG and MINI MOOG voyager. Great pieces of gear to have in your production room (I grabbed 2 bottles of water labeled MOOOOOOOOG, awesome!!)
November 2012 Podcast Dj Set
Fall is just around the corner. Here's a November 2012 podcast/dj set for all of you who are enjoying house mixed to progressive sounds. You will find this style in my latest live DJ sets. So keep an eye on the calendar and mark the dates close to you.
I am sure you will love this special blend.
Audio clip: Adobe Flash Player (version 9 or above) is required to play this audio clip. Download the latest version here. You also need to have JavaScript enabled in your browser.
I should mention that I am a DJ myself, this has been my career/passion for over 15 years.
Nowadays DJs move from club booths to medium-large festival stages, the equipment itself has also become varied. And as the lines continue to blur between a DJ who really mixes and a producer who really presses the play button, questions of authenticity have been raised.
For years, since the 45 RPM black records came out, DJs spun vinyl records on what were called the KING of turntables, the Technichs 1200, and would change their set almost every night.
So what about all these people who play music off laptop computers? I am talking about those DJs who spend more time jumping without using headphones, raising their hands than mixing? Or those whose presence is merely lost behind some powerhouse light shows?
Just few weeks ago, the DJ world was set a-twitter by SNL-worthy videos of Paris Hilton's debut DJ set. In fact, this DJ-as-Milli-Vanilli debate started simmering last summer with the emergence of a YouTube clip entitled "Steve Angello — How To Fake Your Fans." It basically showed the Swedish House Mafia DJ playing 15 minutes of a pre-recorded set from a single CD deck. Steve later explained that this was the finale of a show where fireworks, pyro and CO2 were timed with certain cues and that it was impossible to perform this segment while mixing live. Having seen Steve mix in front of me many times I can attest to his (actually remarkable) Dj skills.
A large part of the attention that DJs are getting at the moment is due to the Electronic Dance Music explosion. Here's another buzzword for you: EDM. For better or worse, this rising genre is dominated by laptop production whizzes who do not play live instruments. Thus, there are inherent challenges to what an EDM performance can be. Look no further than this year's Grammy Awards: the way David Guetta and deadmau5 were lumped with Chris Brown and the Foo Fighters seemed like an awkward foreign exchange, didn't it? But Guetta and the Mau5's music is catchy and hugely successful. Music Fans want to experience it in large venues, so there is a need to build a show around it.
It is no doubt that festivals started spending millions equipping their stages with the biggest LED panels and brightest lights, trying to compete with rivals all in the name of this "experience." Now we are in the middle of an arms race where every DJ tries to out-do the next one with shock and awe. As the performance aspect becomes predominant, a paradigm shift is underway. Crowds used to come see DJs for a musical journey. Now they expect to hear specific songs and furthermore, they want to see a show. I can attest to this myself: the happiest and craziest crowd response that I get in my sets is when I play my own tracks or together with my versatile guitarist Mr. Theron Welch, getting the crowd really involved and showing that a DJ is really mixing tracks and the instrumentalist is really playing his beloved instrument. But one has to wonder, when so much emphasis is put on hit records and mise-en-scène: is there still room for DJ skills?
I come from the most technical tradition of mixing, when back in the early days I was trying to beat match 'Stayin' alive' by the Bee Gees together with a so called new downtempo music in the late 80s'. You understand that a Bee Gees track was recorded by humans (not computers) so the tempo will never be RIGHT on the money, no matter how good the drummer was. I practiced daily for years with monastic discipline, learning and creating intricate patterns, beat juggling and trick mixing. To me there is a certain romance to this arcane craft. To me this is DJing, an art that fascinates because it's a subversive way of playing music. In any genre — whether it be hip hop, rock, reggae or electronic music — DJing is equal parts technique and selection. A good set is like a convincing speech: the message is as important as the delivery. The magic happens when the tracks are assembled in front of a crowd. When a DJ mixes, his creative effort takes place on the spot. In contrast, for a performer like deadmau5, the creative tour de force takes place ahead of time, in the conceptual stages of his show, and he is then able to execute it like a theatre play. Good theatre is entertaining, it is moving and certainly has value.
Recently I came across a very cogent editorial post on the EDM blog Dancing Astronaut entitled "Dance Music Has Gone Mainstream But It Doesn't Have To Sell Out." It accused EDM DJs of becoming complacent in their selection. The writer states: "What worries me is not that DJs are simply 'pressing play', but that they're pressing play on the same tracks in the same order night after night after night." This is very true. For the DJs who bounce from venue to venue, playing the same set without the redeeming quality of a personalized stage production, there is no excuse. This laziness is actually giving "live" performances more value! After any big EDM festival, look up the DJ playlists. They're frighteningly similar. This scene is turning into a caricature. Explosions, private jets, standing on tables (I plead guilty to the latter), and now carbon copy playlists… The hair metal soap opera of EDM risks devaluing a culture that has waited for its big break for 30 years.
Real DJing lives when you witness someone play for hours and take risks, reading the crowd and surprising them at the same time. On festival stages, it makes sense to use fool-proof equipment and put together a spectacular show. In today's context, wouldn't it be fair to say that the holy grail is a live performance that has the flexibility to integrate true improvisation? I believe that is the ultimate win-win. To the DJs who choose to bypass the LED screen arms race and stick to their decks, I respect that too. Just make sure you give your audience something new every night. If you want to play David to deadmau5's Goliath, earn it. Challenge yourself to challenge the crowd. And,most of all, to all the new fans just discovering this genre (EDM), come to the shows with an open mind. Don't just wait to hear the songs you already know. There's a reason you're not watching a band. DJing is still at the cutting edge of new music. Let yourself be surprised.
In the last several months I have worked a lot on new remixes and very new layered sounds/beats.  I am still working on a very classic Spanish tune that I hope I can finish before summer begins.
Among my latest live remixes, I ended up liking Paradise by Coldplay and I decided to make it an International intro song for my main live DJ sets.
All work has been done on Ableton 8 live suit. I managed to add the "welcome everybody" in 21 languages. It has been extremely challenging but the result has given me a lot of prestige and satisfaction. Everytime I start with this intro, people who are in the club or at the event will hear WELCOME everybody in their own language. I think this made my DJ sets special, as I love to be in touch with people from everywhere.
Furthermore, in the last several months I had the chance to perform in different cities in China. This DJ set features tracks that people liked the most during my live session.
LISTEN TO THE DJ SET HERE BELOW:
Audio clip: Adobe Flash Player (version 9 or above) is required to play this audio clip. Download the latest version here. You also need to have JavaScript enabled in your browser.
HERE IS A SCREENSHOT OF THE ABLETON LIVE SESSION WITH ALL THE LANGUAGES
Why is Davide Succi's live show in such high demand?
The perfect unique live show featuring  a well known famous DJ and instrumentalists (guitarists, vocalists, percussionists, violinists ect.)
Davide Succi and Theron Welch opened with a remix of Robyn's "Hang with Me" at the Princess Club in Shenzhen China. This song is a great opener – exuberant, sophisticated, and happy.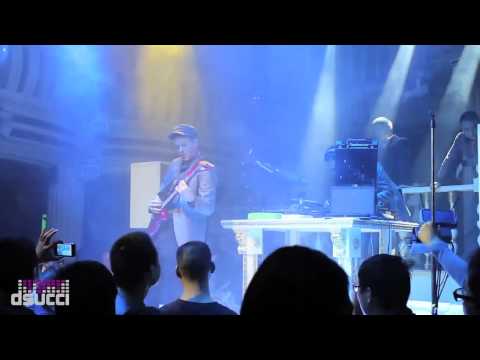 It's been a great year full of surprises, travelling, success and satisfactions. It's been intense too but worthy every single minute.
This new post is very special:
– It contains my latest selections of tracks
– it's the prelude to my upcoming European tour that will last till the first week of January 2012.
– 3 tracks in my new podcast djset are fully remixed by myself. I will let you discover them. So feel free to message me back if you can spot them. I am sure they will touch your heart and ….make you move your feet!!
"White sensations" music session? Merry Christmas to all of you
Enjoy
Audio clip: Adobe Flash Player (version 9 or above) is required to play this audio clip. Download the latest version here. You also need to have JavaScript enabled in your browser.